Legal notices
Any access to the website www.emerit-devices.com and / or any search carried out on said site, and / or any use of this site and / or any download of a part of the content of said site by the user implies acceptance of the Terms of use. Use of the website www.emerit-devices.com, as defined below.
1. Intellectual property rights
This site belongs to and is operated by MAGNETA. The presentation and each of the elements, including trademarks, logos and domain names, appearing on the site www.emerit-devices.com (hereinafter "the Site"), are protected by the laws in force on the intellectual property.
No component of the site www.emerit-devices.com may be copied, reproduced, modified, republished, loaded, distorted, transmitted or distributed in any manner whatsoever, in any medium whatsoever, in part or in full, without the written and prior authorization of MAGNETA with the exception of strict use for the needs of the press and subject to the respect of intellectual property rights and any other property rights mentioned. Only the copy for private use is authorized for personal, private and non-commercial use.
The following statement must appear on any authorized copy of all or part of the content of the Site: "Copyright 2007 MAGNETA all rights reserved" accompanied by a link pointing to the site www.emerit-devices.com. Any authorized use of the component elements or contained in the site must be without denaturing, modification or alteration in any way whatsoever.
MAGNETA reserves the right to pursue any act of infringement of its intellectual property rights.
2. Links to other sites
MAGNETA has no control over the content of third-party sites. The existence of a hypertext link between the website www.emerit-devices.com and a third party site does not mean that MAGNETA assumes any guarantee and responsibility as to its content or the use that can be made of it.
It is the responsibility of the user to take the necessary precautions to ensure the absence of viruses on the site visited.
It is forbidden, without the prior written consent of MAGNETA, to any user of the website www.emerit-devices.com to create, on any other website, any hypertext link including a hypertext link said "deep" with a page of the website www.emerit-devices.com and combine it with the technique of "framing" or any other similar technique to refer directly to the secondary pages of the website www.emerit-devices.com without going through its home page.
3. Nominative information and other information
MAGNETA will not disclose to third parties any personal data about you that you may communicate via e-mail. They will only be used for the purpose of responding to you as efficiently as possible.
In accordance with the "Law n ° 2004-801 of August 6, 2004, Law on the protection of individuals with regard to the processing of personal data and amending Act No. 78-17 of January 6, 1978 relating to data processing , files and freedoms ", you have a right to access, modify, rectify and delete personal data that concern you. To do this, simply make the request:
Online: contact@magneta.fr
3.2 The Site is not intended to receive confidential information from users. As a result and with the exception of the personal data referred to above, any information, in whatever form – document, data, graphic, question, suggestion, concept, remark, or other – which will be communicated on the Site will not be held in any way confidential.
4 .Responsibility
The information which is communicated on the whole of the rubrics of MAGNETA, as well as the facts or direct or indirect events resulting from it, will not be able to under no circumstances allow the questioning of MAGNETA and the engagement of its responsibility for some reason that this is.
The user is solely responsible for any damages, whether direct or indirect, material or immaterial, as soon as they are caused, grounded or originated by the user or anyone authorized by you to use this Site. By use, we mean any use of the Site whatsoever, fraudulent or not fraudulent. You waive any claim or legal action relating to such damages and damages, on the basis of the contractual liability of MAGNETA as publisher of this Site or on any other basis.
Hypertext links may refer to other sites than the Site. By clicking on these links, you leave the Site and end up on sites over which MAGNETA has no control. Consequently, the latter disclaims any liability in the event that the content of these sites contravenes the legal and regulatory provisions in force.
In addition, it is reminded that no hypertext link can return to the Website www.emerit-devices.com without the prior and express permission of the publisher of the Site. In the absence of authorization, such a link is considered as constitutive of the offense of counterfeiting, an offense whose sentences have already been recalled above.
MAGNETA warns people with parental authority about the diversity and nature of content available on the Internet, which may be harmful to minors. Parents are encouraged to watch their children when they connect.
5. Guaranteed availability of the website
Even though MAGNETA has taken all the necessary steps to ensure the reliability of the information, services, software or products contained on this website, it can not be held responsible for errors, omissions, viruses or viruses. results that could be obtained by misuse of them. MAGNETA is in fact held only by a simple obligation of means.
The user declares and guarantees that he is fully aware of the characteristics and constraints of the Internet, and in particular that the transmission of data and information on the Internet only enjoys a relative technical reliability, as these circulate on heterogeneous networks with different technical characteristics and capabilities that disrupt access or make it impossible at certain times.
MAGNETA strives to keep the site www.emerit-devices.com accessible 7 days a week and 24 hours a day, but is under no obligation to do so. MAGNETA and / or its suppliers may / may therefore interrupt their access, in particular for reasons of maintenance and upgrading. Access may also be interrupted for any other reason. MAGNETA is in no way responsible for these interruptions and the consequences that may result for the user or any third party. It is also recalled that MAGNETA may terminate or modify the characteristics of the site www.emerit-devices.com at any time, without notice.
Under no circumstances will MAGNETA be held responsible for any loss of data or deterioration related to this data. Any information or advice provided by MAGNETA can not be interpreted as any guarantee. In addition, hypertext links may lead to consultation of external sites managed by third parties. On these external websites, MAGNETA has no control and assumes no responsibility for their content.
6. Applicable law – independence of clauses
Any difficulty, claim or dispute arising from or related to these Terms of Use will be governed by French law. In case of dispute, the French courts will be competent.
7. Legal information
7.1 Publisher of the Site and responsible publication: MAGNETA S.A.S
RCS Paris B 339 529 489
189, rue d'Aubervilliers, CAP 18 business area, lane F – Porte 13, 75018 Paris
E-mail adress : contact@magneta.fr
7.2 Accommodation : OVH SAS
2, rue Kellerman 59100 Roubaix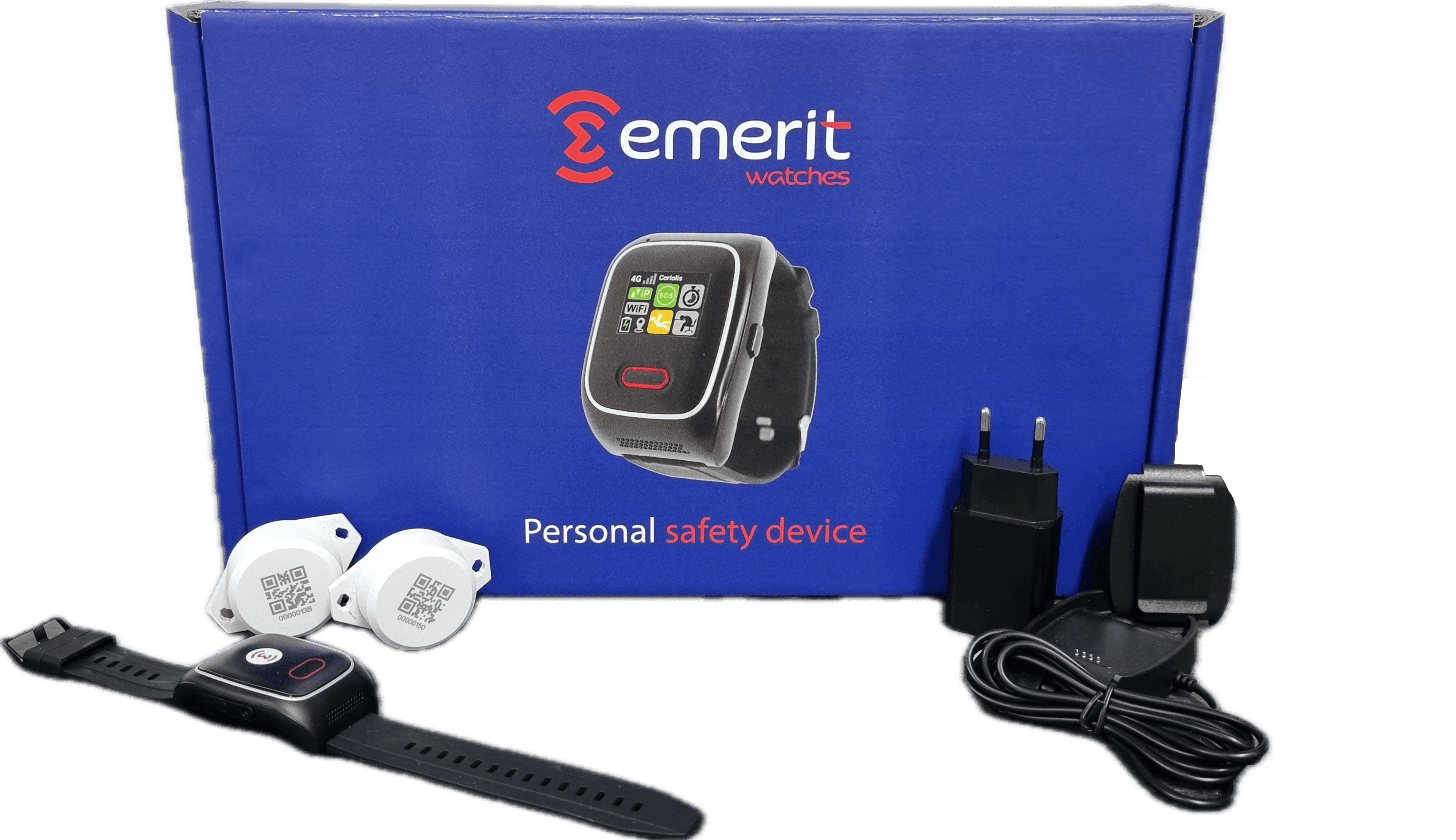 Starter kit now available!