Bluetooth
indoor location

beacon
for lone workers

EMERIT© e-BBE9
Combined with the Emerit© algorithm, the e-BBE9 beacons allow a detailed and customizable indoor location according to the configuration of the site to be covered (floors, areas, corridors, etc...)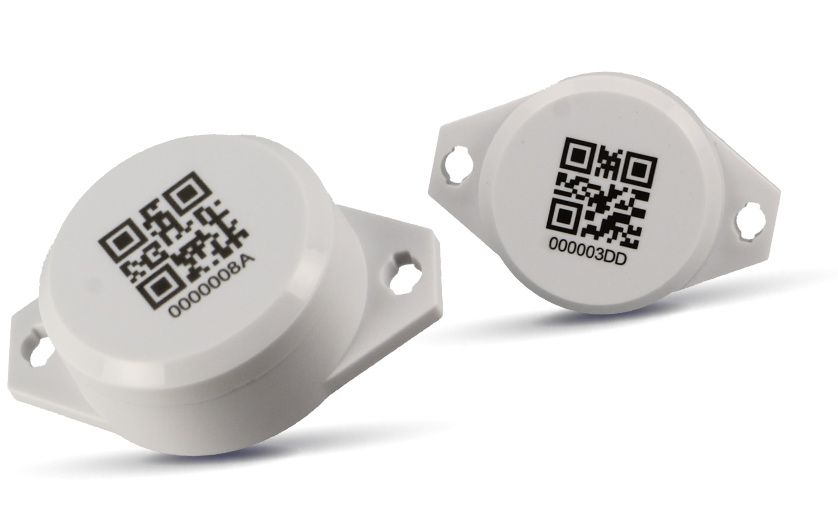 Exploit the full power of Emerit©
1,000 MAH battery
Replaceable cell button (1xCR)
IP65 Protection
Standard CE & FCC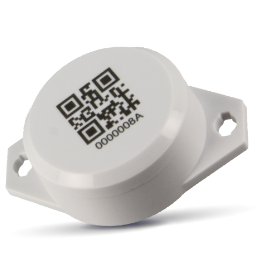 Why using bluetooth indoor location beacon
for lone workers ?
It is very important to be able to locate a lone worker in danger. As GPS does not offer sufficient coverage indoors, we have developed an indoor location solution based on Bluetooth technology to ensure the highest level of safety.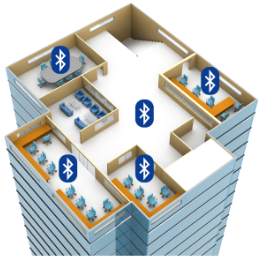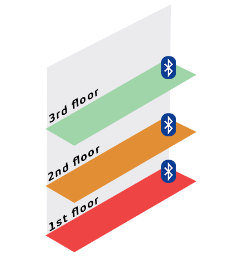 Floor

management

Thanks to our Bluetooth beacon and our Emerit© watch algorithm, you are able to differentiate the floor in which the lone worker is. By adding different Bluetooth beacons on the stairs or on the elevator, the watch will automatically detect the worker is changing of floor. You can design a very detailed indoor location that fits with your area to be fully covered.
Easy
replaceable

and

powerfull battery

The e-BBE9 BLE beacon is easy to fix on a wall with double-sided adhesive or screws. You can also open it easily to change the battery or turn it on and off. The battery allows more than 24 months autonomy.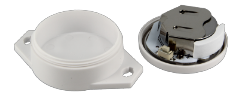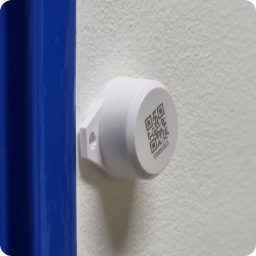 Small and discreet

bluetooth beacon

The e-BBE9 is a discreet location beacon.

Diameter: 49 mm
Width: 66 mm
Thickness: 17.5 mm

The ble beacon is configured to work with Emerit© safety devices
e-BBE9 is a beacon designed and configured specifically to work with devices equipped with Emerit©;, the application dedicated to the safety of professionals exposed to high-risk situations. The Emerit© application is native to the Emerit© Watch device that we design.
You can find everything you need on our support page.